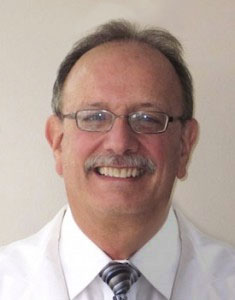 Dr. Richard Gottlieb, a native of Pittsburgh, has maintained a private practice in Oakland for nearly 35 years. His primary areas of focus are general, implant, cosmetic and sports dentistry.
He is a magna cum laude graduate of the University of Pittsburgh where he also earned his dental degree in 1976. Following graduation, he completed two residency programs at the University of Rochester Eastman Dental Center and The Genesee Hospital. In 1978, he returned to Pittsburgh and began serving patients in Pittsburgh and the surrounding areas.
Dr. Gottlieb has served as a clinical instructor at UPMC Montefiore Hospital and lecturer at Magee-Women's Hospital and UPMC Shadyside. He currently serves on the Pittsburgh Steelers' medical staff as the team dentist, and is a consultant for the University of Pittsburgh Athletic Department. Each year since its inception in 2007, Dr. Gottlieb's peers have named him one of Pittsburgh Magazine's Top Dentists.
Most recently, Dr. Gottlieb was honored by the Academy of Sports Dentistry to be one of the Academy's members in the medical network to provide dental services to United States Olympic Team Athletes. In addition, Dr. Gottlieb has been appointed as the dental consultant to the US Golf Open to be held at the Oakmont Country Club.
Dr. Gottlieb is a member of the: