We are always looking for ways to improve our cosmetic bleaching services to our patients. Older systems that we have used had unresolved problems such as impermanence, failure to correct deep intrinsic staining such as tetracycline and most frequently sensitivity.
KöR Whitening Deep Bleaching System is a newer developed technique and bleaching material that is able to improve many of these issues.
The KöR Whitening system works as other systems in principle but has made basic changes that give credence of getting superior results. First, is keeping the bleaching material refrigerated from the time it leaves the KöR facility to the day you receive it in the office. This means the bleach is not filled with irritating preservative chemicals that increase tooth sensitivity. Hypersensitive patients that need extra protection from sensitivity are also given KöR desensitizer after in-office bleaching as well as before and after take home bleaching.
The second change in the system is the superior fit of the custom mouth trays made by the KöR Company. The tight seal of the tray will not allow the bleaching solution to be diluted with saliva. Thus, the solution is working for a longer period of time thereby allowing your teeth to be bleached deeper dissolving the more difficult ingrained stain molecules.
Any bleaching technique should begin with an in office consultation and discussion as to which bleaching technique you are best suited for. If you want the whitest possible results, or if you have special whitening needs such as hypersensitivity or very deep dark staining, the KöR Whitening system my be the solution for you. We will be glad to share with you our experiences.
For more information, visit KöR Whitening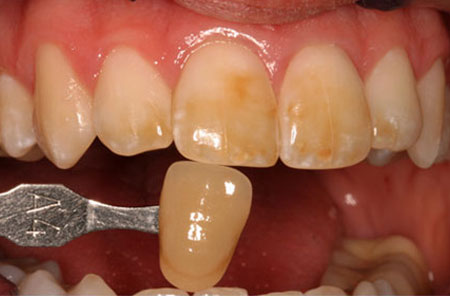 Teeth Whitening: Before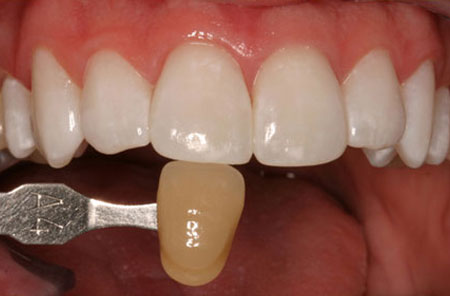 Teeth Whitening: After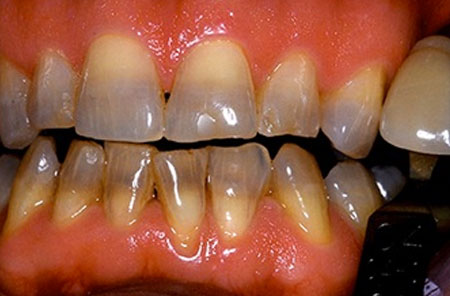 Teeth Whitening: Before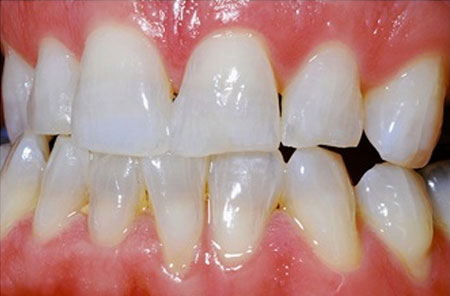 Teeth Whitening: After